India is on the cusp of the greatest technology shift of the current times. With the rise of innovation, stable technology, and access to markets, Indian startups can finally build unique and original products rather than re-building the existing ones with local contexts.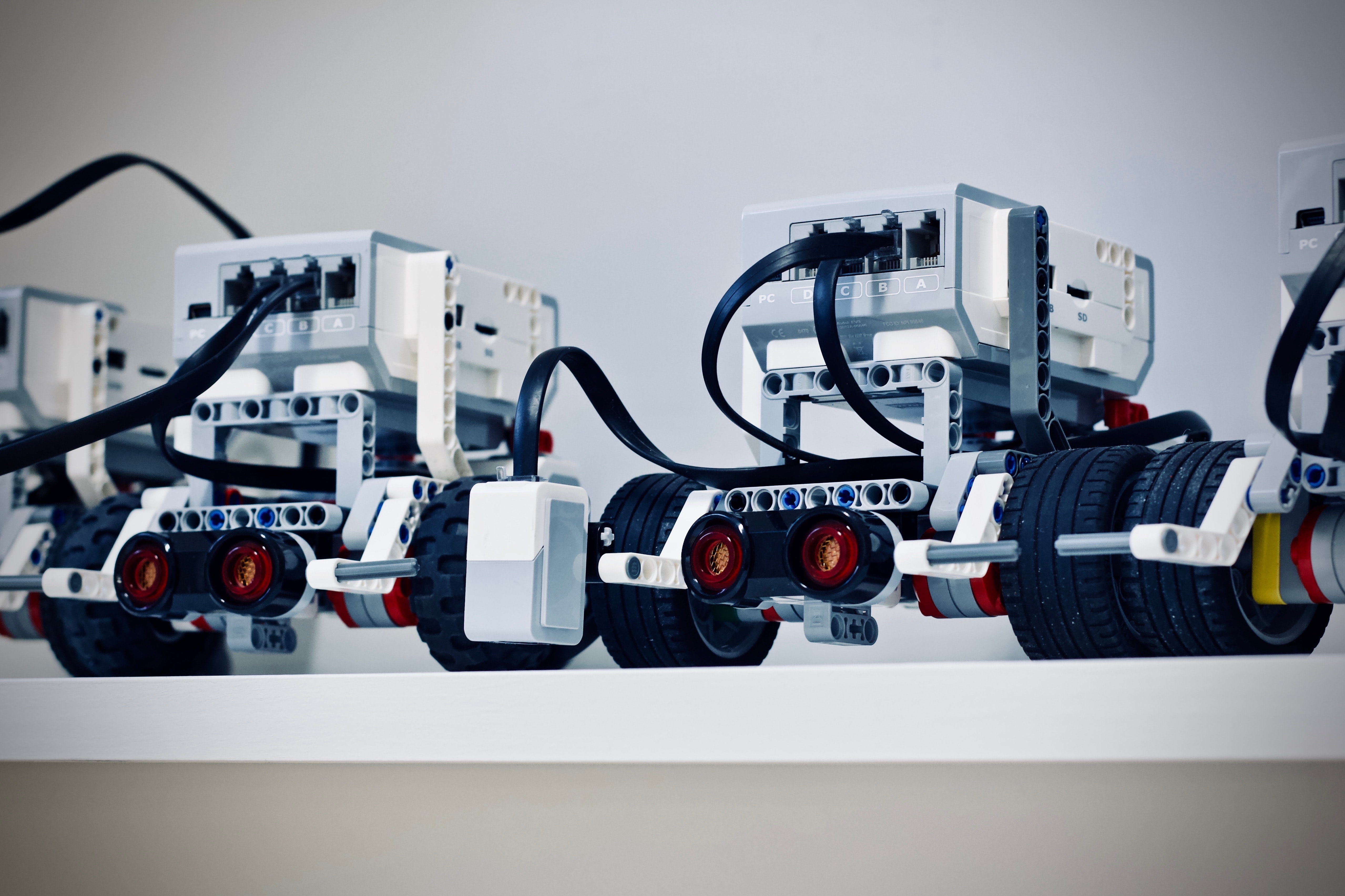 The sudden rise of Deep-Tech startups and their potential to transform industries in the future is fascinating. With stable technology, better connectivity, a younger (and more ambitious) population and a hunger for innovation, the Indian startup ecosystem is well-poised to ride on the DeepTech wave. Currently, the solutions developed from Deeptech are being hailed as change-makers in the healthcare, automobile, industrial, manufacturing and other industries. And we're seeing many early-stage DeepTech startups also attempting to disrupt the legal, HR, pharmaceutical, and educational industries by using advanced technology.
According to the Boston Consulting Group, the health market accounted for the biggest proportion of deep tech startups (51%) in 2020.
This so-called tech revolution has given a platform to deep-tech startups that are well-staged to create and capture the next tech revolution.
What is Deep Tech?
Deep Tech refers to the technology solutions that can solve substantial scientific/engineering challenges. Nasscom defines these deep-tech based companies as those that have been "consistently working towards driving innovation in new-age technologies such as AI, IoT (internet of things), Blockchain, Machine Learning, Cybersecurity, Augmented and Virtual Reality, among others"
The main difference between existing tech solutions and what Deep Tech can provide is how the latter has the potential to pioneer new solutions that can solve significant societal and economic issues.
Startups in this field have business models that would use high tech innovations, using all the recent technology advancements. In 2020, there were over 3100 deep-tech startups (8% of the total number of startups) in India.
Because the challenges they're attempting to solve are so unique, often such startups have to build brand new technologies from scratch due to the lack of existing infrastructure. And in other instances, they're more prone to develop new use-cases of existing technologies.
When these solutions work, they act as a catalyst that can be leveraged to disrupt markets in their entirety. Though this might be an extremely niche field, the solutions that deep tech founders create can be used and applied in different industries.
There are certain key challenges associated with this industry too. Challenges that are hindering its rapid growth.
Since most of the time and capital goes into Research and Development (R&D) cycles for such startups, reaching that break-even point becomes longer. We believe it's one of the biggest challenges that deep-tech founders face. It's hard to convince an investor to join forces when the sales cycles take that long. We've seen such delays in practice as converting potential leads to clients for early-stage startups can take anywhere between 2-5 years. And such a period to scale and avail initial commercial success is too long of a period for current investors and VCs in the country.
Part of the reason why the sales cycles are so prolonged is that the startups deal with technology that isn't available in the market yet. Currently, there is inadequate infrastructure to build and grow such tech advancements as well as very limited awareness about them. Many trials would end up in failure and others might end up in pivots. This is bound to happen as deep-tech startups are trying to prove the previously un-provable. Since there is so much experimentation involved and no clear goal, clients too are reluctant to come on board.
A few challenges that foreign investors have seen the industry in India face are shortage of talent and fierce competition for the existing talents in the country. Since the challenges such startups are looking to tackle are so complex, talents would also tend to be incredibly niche and few. The hassle in onboarding, training such talents and rightfully compensating them becomes a problem for native founders.
The potential for Deep-Tech in India
But these challenges are just small obstacles in the way, as India is touted to have the most robust deep-tech ecosystem by the next decade.
In other economies, deep-tech has already created ripples of tech acceleration. European deep tech companies are worth around €700B.
However, in India, the market is still nascent. In the past five years, India has witnessed the emergence of over 1200 deep tech startups. There is also a demonstrated rapid increase in the adoption of advanced tech in these five years. We believe there's more potential for these startups to create disruption in the upcoming years.
The immigration policies of many countries in the past few years have allowed for few of the best talents to stay at home. With the rise in the entrepreneurial spirit in India and the positioning of Indian cities as the next 'Silicon Valley', many analysts believe India could be the Deep Tech hub in the near future.
This belief helps the nascent industry in the country to pick up the pace and form the basis for future industries in emerging markets. But of course, it's not a one-man show. India has a close-knit ecosystem that matches these talents to the investors who are willing to take the risk and help enable the future.
Windrose Capital's Involvement
Deep-Tech is hailed as the 'enabler' of tomorrow, by providing plausible solutions to the challenges that may arise in the future. At Windrose Capital, we like to back exactly these kinds of industries that can 'enable' the future.
Deep-tech is one such industry that can bring with itself tangible societal changes and its applications among different B2B/B2C industries are the most relevant today.
At Windrose we look for disproportionately-mission driven founders who are attempting to solve such problems and are focused on achieving their goals. One of the main reasons why deep-tech is exciting for us is because it opens a wide array of possibilities, and we'd want to closely work with founders who are looking to create with these possibilities.