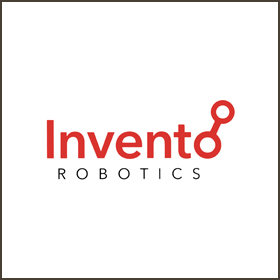 Invento Makerspaces
Invento Makerspaces is spearheading the field of Robotics in India with multiple variants of its Humanoid Robot, 'Mitra', being used extensively by large brands to improve customer access, engagement and experience.
The company was founded by Balaji Viswanathan in Bangalore along with 2 co-founders with extensive experience in robotics, consulting, R&D and management. We decided to back Invento and its founders in their initial round after looking at the potential value the company unleashes for its clients.
The 'Mitra 2' was launched by PM Modi and Ivanka Trump at GES 2017 and the more advanced 'Mitra 3' was recently unveiled this year at the World renowned Consumer Electronics Show in Las Vegas. The robot is designed to interact with humans using facial and speech recognition contextual help and autonomous navigation. It is capable of seamless autonomous movement and obstacle detection along with speech synthesis.